9th-12th Grade: Advanced Energy Center Challenge
9th-12th Grade
Advanced Energy Center Challenge Field Trip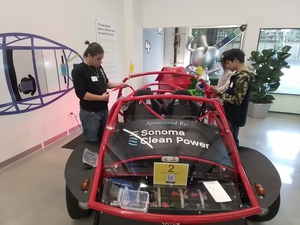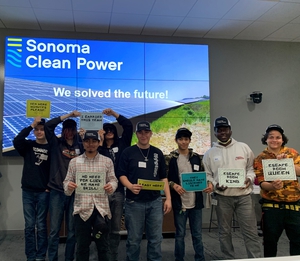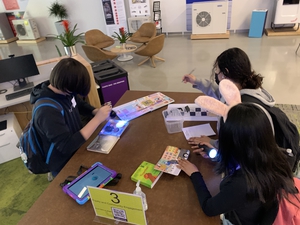 Available to schools located in Sonoma and Mendocino counties. Free bus transportation is available.  

Field Trip Summary:
In this hands-on, 75-minute field trip to the Advanced Energy Center in downtown Santa Rosa, students will learn about topics like climate change, electrification, and clean energy solutions through a fun, climate change-themed escape room challenge. 
Objectives
Students will work together in small teams to solve fun puzzles while learning about climate change solutions. 

Students will learn about climate change impacts in the North Bay. 

Students will be introduced to climate solutions that are being implemented by Sonoma Water and Sonoma Clean Power.

Students will learn about renewable energy and the benefits of electrification.

Students will explore different ways to take climate action.
---
Resources:
Our Climate Our Future (40:00) -  Background information about what climate change is and how to take action.
A Message From the Future With Alexandria Ocasio-Cortez (7:35) - A vision of the future with bold climate action. 
---
Next Generation Science Standards:
This field trip is designed to support NGSS curriculum. Students will use the scientific practices of asking questions, making observations, using models, and interpreting data to engage with real-world phenomena, designed to increase their understanding of climate change in our community and empower them to design their own solutions.
---
Water and Energy Education programs are FREE thanks to funding from these partners: