Get Involved! - For teachers and their students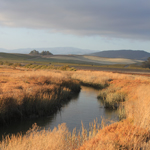 Hudeman Slough Quest - The Water Education team has developed a place-based treasure hunt called a Quest. Pack your backpack and spend time with your family outdoors in search of hidden treasure while exploring Hudeman Slough in beautiful Sonoma, California. Learn more about the Hudeman Slough Quest
---


Annual Russian River Cleanup - For more information and to sign up go to russianrivercleanup.org
---


Annual Coastal Cleanup Day - For more information go to CoalstalCleanupDay
---
Ongoing Clean-Up Opportunities
First Saturday of every month, join the City of Santa Rosa Creeks team in cleaning up sections of Santa Rosa Creek along the Prince Memorial Greenway. 10:00 a.m. - 12:00 p.m. www.firstsaturdaycleanup.org
Why not organize a clean up on your school campus? The Schoolyard Cleanup Program developed by the California Coastal Commission provides curricular resources and tips for carrying out a successful cleanup while at the same time integrating Next Generation Science Standards.
Check out the smartphone app Litterati that allows students to use their phones to catalog common trash they pick up and upload it into a worldwide trash dataset-in effect "crowdsourcing-cleaning the planet." Check out a TED talk by the creator of Litterati, Jeff Kirschner. Extend the lesson to help students find ways of reducing, reusing, and recycling.
---
For more information, contact Trisha Meisler at trisha.meisler@scwa.ca.gov.