Grade 6 Electricity and Climate Change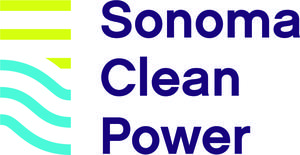 This program consists of two classroom visits to explore the connection between the electricity we rely on to power our world and Earth's rapidly changing climate.
Lesson 1 (60-minutes) will introduce students to the problem of climate change and get students thinking about how the electricity we all use everyday is connected to our rapidly changing climate. The presentation will include videos, discussion, hands-on activities with coal, magnets, hand-crank generators, and the use of pie graphs comparing energy sources in California and the US.
Lesson 2 (90-minutes) in this STEM renewable energy workshop, students work in groups to design, construct and test wind blades on small generators to create electricity using wind power.
The sixth grade program is sponsored by Sonoma Clean Power and is available to all schools within Sonoma and Mendocino counties (except Healdsburg and Ukiah).
---
Background Information-Who is Sonoma Clean Power?
Established in 2014, Sonoma Clean Power (SCP) is a not-for-profit, public agency that generates electricity in Sonoma and Mendocino counties from cleaner sources with lower emissions at about the same price as PG&E. SCP's mix of renewable energy sources comes from wind, solar, hydropower, and geothermal power sources. SCP is operated by the cities of Cloverdale, Cotati, Fort Bragg, Petaluma, Point Arena, Rohnert Park, Santa Rosa, Sebastopol, Sonoma, Willits, Windsor, and the Counties of Sonoma and Mendocino. SCP came about as an outcome of California's Community Choice Aggregation Law passed by voters in 2002 making public programs like SCP the default electric service provider. At that time, electricity rates were 50% higher in California than in other states and there was growing public interest to change the status quo following an energy crisis and corruption scandal by the energy company Enron. Customers continue to pay PG&E for maintaining the grid and delivering electricity. SCP purchases cleaner electricity from cleaner sources that is delivered to your home or business through PG&E's pre-existing infrastructure. PG&E handles the billing, service starts and stops when you move, and resolves outages. Visit www.sonomacleanpower.org for more information.
---
Check out our recommended websites for teachers to learn more about energy and climate change
Renewable Energy
Nonrenewable Energy
Climate and Weather
Global Warming
Working in groups and the creative design process
Curriculum
Vermont Energy Education Project. www.VEEP.org. NGSS aligned lessons and teaching strategies about energy and energy conservation.
Climate Literacy and Energy Awareness Network. cleanet.org Searchable database for lessons about climate change and energy. Vetted by teachers and scientists. NGSS aligned.
National Renewable Energy Laboratory https://www.nrel.gov/about/education-resources.html
Understanding Global Change https://www.hhmi.org/biointeractive/understanding-global-change