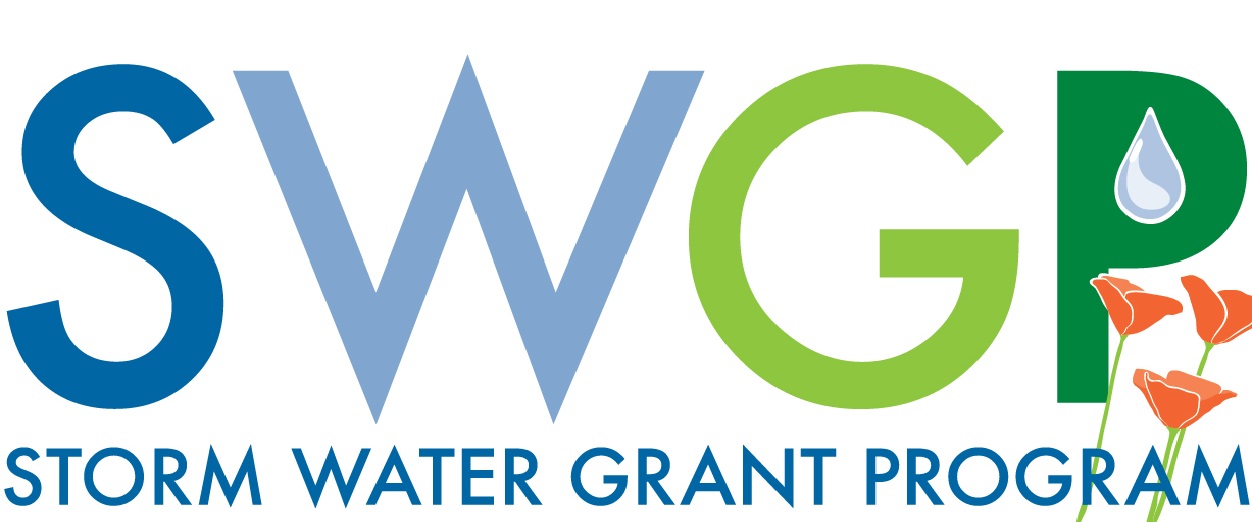 In 2016 Sonoma Water was awarded a $484,627 storm water planning grant from the State Water Resources Control Board's Storm Water Grant Program. Sonoma Water staff along with other agencies and watershed partners are now working together to collaboratively develop Stormwater Resource Plans (SWRP) for the Petaluma River Watershed and the Sonoma Creek Watershed. Senate Bill 985 (Pavley, 2014) requires that in order for entities to be eligible for any future state funds from voter approved bond measures for stormwater projects they must develop compliant Stormwater Resource Plans to guide project selection and implementation.
What is a Stormwater Resource Plan? 
A Stormwater Resource Plan (SWRP) is a non-regulatory, watershed-based and stakeholder-driven plan that builds on local stormwater management objectives and identifies and prioritizes projects that capture, treat or reuse stormwater runoff. These projects must provide at least two benefits which may include environmental enhancement, flood protection, groundwater recharge, water quality improvement or recreational opportunities.
Stormwater Resources Plan Document
Final Stormwater Resources Plan  - Update 1 (PDF, 8MB)
Final Plan Appendices - Update 1 (PDF, 6MB)
Sonoma Water Self-Certification Checklist (PDF, .9MB)
Plan Contents:
Executive Summary
Introduction
Southern Sonoma County Watershed Descriptions: Petaluma River and Sonoma Creek watersheds
Water Quality Compliance
Organization, Coordination and Collaboration
Quantitative Methodologies and Identification and Prioritization of Projects
Implementation Strategy and Schedule
Education, Outreach, and Public Participation
References
Appendices (A-J listed below)
A. List of Stakeholders Engaged
B. Project Evaluation Form and Process Checklists
C. Project Summaries
D. Volume Reduction Curves
E. Flood Management Curves
F. Petaluma River and Sonoma Creek Watersheds Groundwater Field Investigation Summary
G. Recommended Approach for Site Assessment for Groundwater Recharge Potential
H. Public Comments on Draft Southern Sonoma County Stormwater Resources Plan
I. Prop 1 Implementation Grant Eligible Projects
J. Storm Water Resources Plan Checklist and Self-Certification
Southern Sonoma SWRP Partners:
Lead Agency: Sonoma Water
Led by the City of Ukiah, a Russian River Stormwater Resource Plan is being developed by the Russian River Watershed Association. Sonoma Water is a collaborating partner.
Contact information
Thank you for your interest and involvement!
Email: Susan Haydon, Project Specialist, susan.haydon@scwa.ca.gov
Phone: (707) 547-1937
Submit a project
Please use this form to submit a multi-benefit project to be considered for inclusion in the Southern Sonoma SWRP.  Helpful information can be found in the Stormwater Resource Plan Guidelines. Please contact Plan Manager, Susan Haydon, for guidance on submittal, eligibility, timing and Plan updates: susan.haydon@scwa.ca.gov  or (707) 547-1937.
Technical Advisory Committee (TAC) meetings
TAC meetings are open to the public.
TAC meeting 4, Jan. 17, 2018
City of Petaluma Offices, 202 N. McDowell Blvd, Petaluma
 9 a.m. - 11:30 a.m.
Materials:
TAC meeting 3, Sept. 20, 2017
Valley of the Moon Water District Boardroom, 9:30 a.m. - 11:30 a.m.
Materials:
TAC Meeting 2, July 26, 2017
City of Petaluma Offices, 10 a.m. - noon
Materials:
TAC meeting 1, Feb. 27, 2017
Joint kickoff for Southern Sonoma and Russian River SWRPs
North Coast Regional Water Quality Control Board, 9 a.m. - 11 a.m.
Materials:
Public Meetings
Tuesday, Nov. 14, 2017

5:30 p.m. - 7 p.m.
David Yearsley River Heritage Center, Petaluma
100 E D St., Petaluma, CA 94952

Wednesday, Nov. 15, 2017 - Meeting cancelled due to Flash Flood warnings
Completed grant deliverables
Resources:
For more information:
Please contact Susan Haydon at (707) 547-1937 or by email Susan.Haydon@scwa.ca.gov.