A Call To Action
---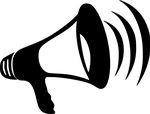 A Call To Action 
A small grant program for teachers and their students
Thank you to all those who applied to our small grants program in the 2021-2022 school year. We look forward to recognizing the projects during our Student Showcase on May 26, 2022.


What is the showcase event?  
Grant recipients and student representatives will present their projects at an event held at Sonoma Clean Power's Advanced Energy Center on NOTICE CHANGE OF DATE FROM MAY 18 TO MAY 26, 2022. Event starts at 5:30 pm for snacks and social hour with the presentation starting at 6:00 p.m. to 7:00 p.m. 
This event will include all grant recipients, the winners of the annual Russian River Watershed Video Contest, representatives from Sonoma Water, and other program sponsors. There are no guidelines as to how the projects must be presented. Gift baskets will be presented to each group. 
For questions about this program, email the program coordinator. 
---
Interested in participating in the 2022-2023 school year? 
Sign up below for an informational Zoom session to be scheduled in September 2022.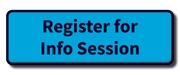 ---
Our water and energy education programs are FREE, thanks to funding from these partners.