Residential
Water Conservation at Home
Saving water saves money and energy.  Learn how you can reduce your water usage in your house, yard, and garden.
Rebates and Programs from Your Local Water Provider
Contact your water provider for more information about water conservation programs in your area!
Sanitation District Rebates
In addition to the conservation incentives offered by your local water provider, you may be eligible for rebates and programs offered by your participating sanitation district.


Qualified Water Efficient Landscaper
Does your landscaper know how to keep your landscape looking great while saving your water and money?  Qualified Water Efficient Landscaper (QWEL) training is a U.S. Environmental Protection Agency WaterSense approved training program for landscapers that provides an educational foundation based on principals of proper plant selection for the local climate, irrigation system design and maintenance, and irrigation system programming and operation.  To learn more about QWEL and to find a QWEL trained landscaper, visit the QWEL website.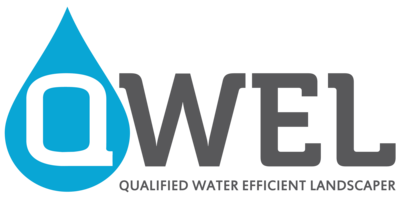 Residential Conservation Tips
Top 10 Tips
Reduce irrigation by one day a week.
Find and repair leaks now.
Inspect and tune-up your sprinkler system monthly.
Water between midnight and 6:00 a.m. to reduce water loss from evaporation and wind.
Use a broom, not a hose, to clean your driveway, deck or patio.
Use a bucket and a hose with an automatic shut-off nozzle when you wash the car, or take your car to a carwash that recycles.
Cover pools and hot-tubs to reduce evaporation.
Use front-load washing machines.
Run the dishwasher and clothes washer with full loads only.
Prevent and report water waste.
Indoor Tips
Purchase a front-load washing machine that uses 40% less water. Check with your local water provider for rebates.
Don't let water run while shaving, brushing teeth or rinsing dishes.
When you are washing your hands, don't let the water run while you lather.
Listen for dripping faucets and toilets that flush themselves. Fixing a leak can save 500 gallons each month.
Outdoor Tips
Water your lawn and garden in 2 short cycles rather than one long one. Watering to a depth of 4 – 6" will encourage deeper healthier roots and allow the plants to go without water for longer periods of time.
Adjust your sprinkler heads to prevent water draining off your lawn and down the gutter. Reduce sprinkler run-time, remember to water at night, and don't be a gutter flooder.
Your water meter is an important conservation tool. It not only measures the amount of water you use, but can also tell you if there is a leak in your plumbing.
A typical garden hose, without a trigger hose nozzle, will waste approximately 8 – 12 gallons per minute.