Infrastructure Improvement Projects
Sonoma Water manages and operates a complex water supply infrastructure, including dams, reservoirs, pipelines, pump stations, treatment plants and recycled water facilities. Our service area has a vast network of pipelines that provide drinking water and take wastewater away. The pipelines are designed for long service and can be costly and/or disruptive to repair and replace them. Many factors can affect the service time of a pipe, depending on the material it is made from – iron, cement, plastic or steel. Water storage tanks are the backbone of our water transmission system. As our infrastructure ages, Sonoma Water will need to carry out major capital improvement projects to ensure excellent service and low rates for our customers.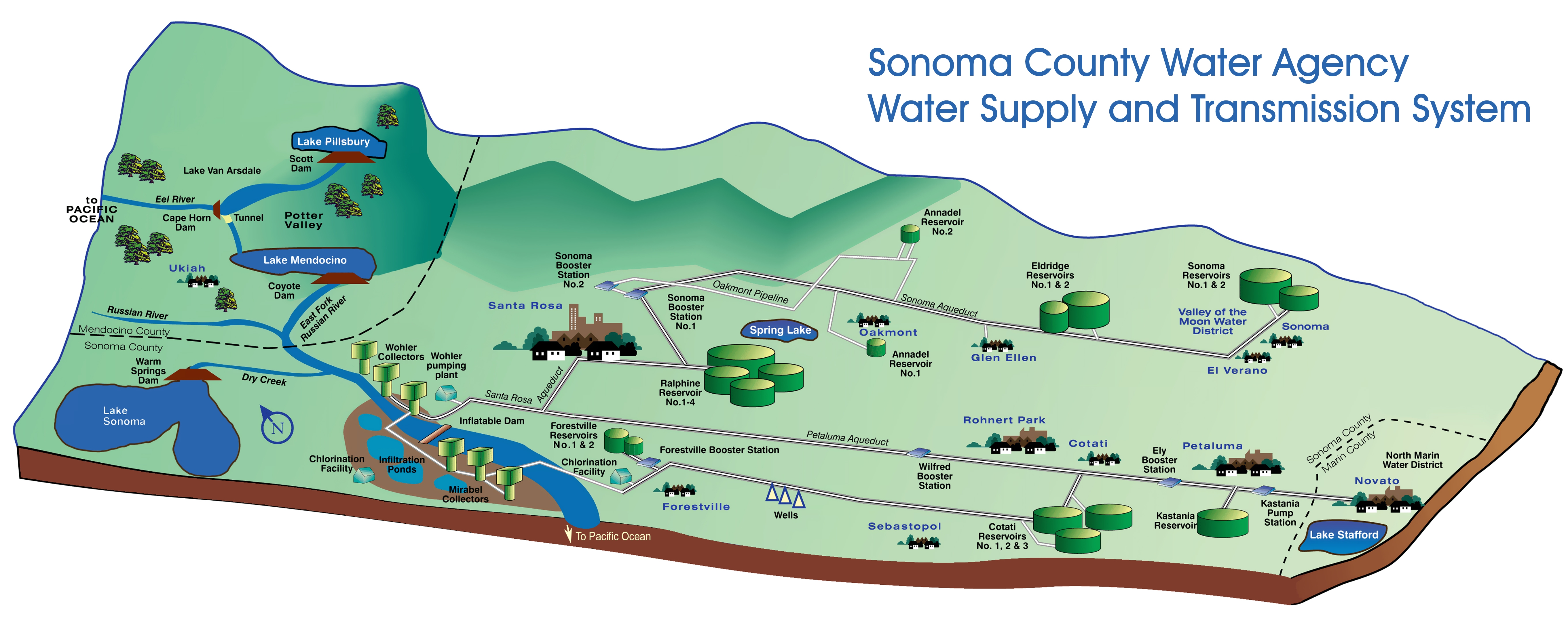 ---
The infrastructure improvement project videos listed below provide more information about how Sonoma Water is dedicated to keeping water Clean, Reliable, Essential, and Every Day. 
Hannah Camp, Professional Engineer and Electrical Engineer at Sonoma Water shares about the Corrosion Protection Program
Scott Carter, Operations Engineer at Sonoma Water shares about the Water Storage Tank Maintenance Plan